Alice in Bunderland
We are a pet store with quality supplies for rabbits, guinea pigs, chinchillas, gerbils, hamsters, rats & mice and fun gifts for their people. Follow us online to find out about upcoming special events and visits from our furry friends!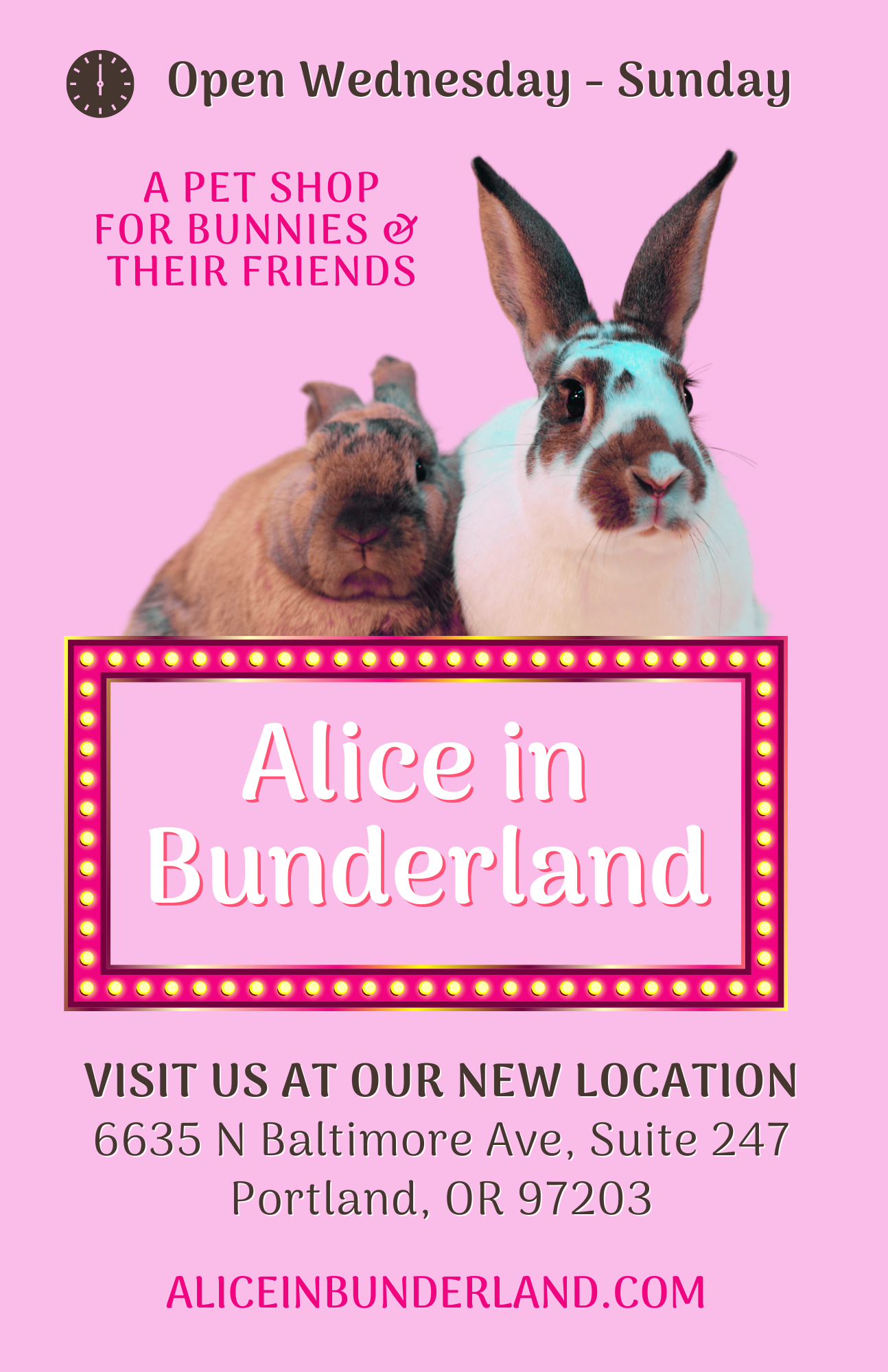 Client
Alice in Bunderland – Pet Supplies for bunnies and their friends
Kimberly Gehl, Founder
Phone: (503) 332-5617
Hours of Operation
Walk-In Hours
Wed-Fri: 2pm-7pm
Sat & Sun: 10am-5pm
Also available by appointment.